06 Jul

Magellan continues to bleed funds despite improving performance

Source: Sydney Morning Herald

By: Millie Muroi

Former high-flying fund manager Magellan suffered another $2.1 billion in outflows last month, capping off another tough year for the business as it struggles to regain investors' confidence.

The latest outflow takes the total decline in Magellan's funds under management over the last 12 months to $21.6 billion, but analysts the outlook is not all bad, pointing to improvements in its investment performance.

Shares in Magellan tumbled 8.2 per cent to $8.93 a share at the close on Thursday after the firm revealed it had experienced net institutional outflows of $1.7 billion and net retail outflows of $0.4 billion in June.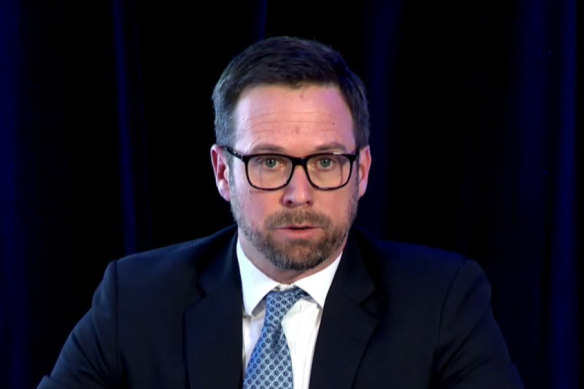 The group, led by chief executive David George, reported performance fees of about $11 million over the year, but said total funds under management slipped to $39.7 billion from $41.4 billion in May, $61.3 billion in June last year and $115 billion in mid-2021.
It comes after a troubled year in which the company's share price tumbled due to investment underperformance, and departures from senior management, including high-profile stock picker and founder Hamish Douglass and a former chief executive.
Managing director of activist fund Sandon Capital, Gabriel Radzyminski, who is pushing for Magellan to return capital to shareholders, said the company needed to prioritise regaining investor confidence.
"It just reinforces one of the things we're advocating they do, which is to focus on the existing business and their existing investors," Radzyminski said. "They've already gone back to basics with their global equities team and gotten performance back up to par, but that has to be the singular priority of the business."
In the meantime, Radzyminski reiterated his call for Magellan to return capital to shareholders.
"They have huge excess capital on their balance sheet, and we're arguing that they should use that capital to return to shareholders, not to make acquisitions or anything else to the likes that they've alluded to in their strategy," he said. "Companies have to earn the right and confidence of their shareholders to do things. This company hasn't yet got that back."
The Magellan Global Fund returned 15.6 per cent in the year to May 2023, outperforming the benchmark index by 1.9 percentage points, according to the company's latest portfolio update.
Ler expects net outflows to continue from both institutional and retail investors, but said if the company could sustain its performance at current levels, outflows could be stemmed.
"We're expecting net outflows on the retail side to continue simply because Magellan has lost those fund ratings and its place in model portfolios," he said. "We're also still expecting some net outflows from institutional investors over the medium term as some clients look to take their profits. Until Magellan gets back in the good graces of portfolio constructors and ratings houses, you'll still see net outflows."
"People are probably taking a bit of profit after the share price rallied last month on rumours there might be a takeover of the company," Liu said. "Today was also a weak market and financials usually don't do very high beta and are much more volatile than the market."
Liu also noted fund managers more broadly were experiencing a similar trend.
"I think the challenge is that it's a confidence game for funds management," she said. "Most of the ASX-listed fund managers are generally experiencing outflows which it reflective of market conditions. It's a tough market and investor confidence is yet to return."
Licensed by Copyright Agency. You must not copy this work without permission.